Cua Lo, Nghe An is one of the most popular beach in northern Vietnam. Thanks to the long flat coast, smooth and clean sand, Cua Lo beach has long been rated as one of the most beautiful beaches in North Central Vietnam. It attracts tourists not only by the beautiful beach, but also the tourism related services and local seafood affordable prices. In this article, Dixere.vn will provide information of traveling in Cua Lo. More details, we will give you information about transportation from Hanoi to Cua Lo.
Cua Lo beach, though not as beautiful as Hoi An, Da Nang or Nha Trang, has miraculously cool water. Anyone who has come here wants to come back many times to unleash their struggles under the cool blue water here. In addition, Cua Lo beach also attracts many tourists to relax because of the richness of seafood as well as many new and interesting entertainment activities.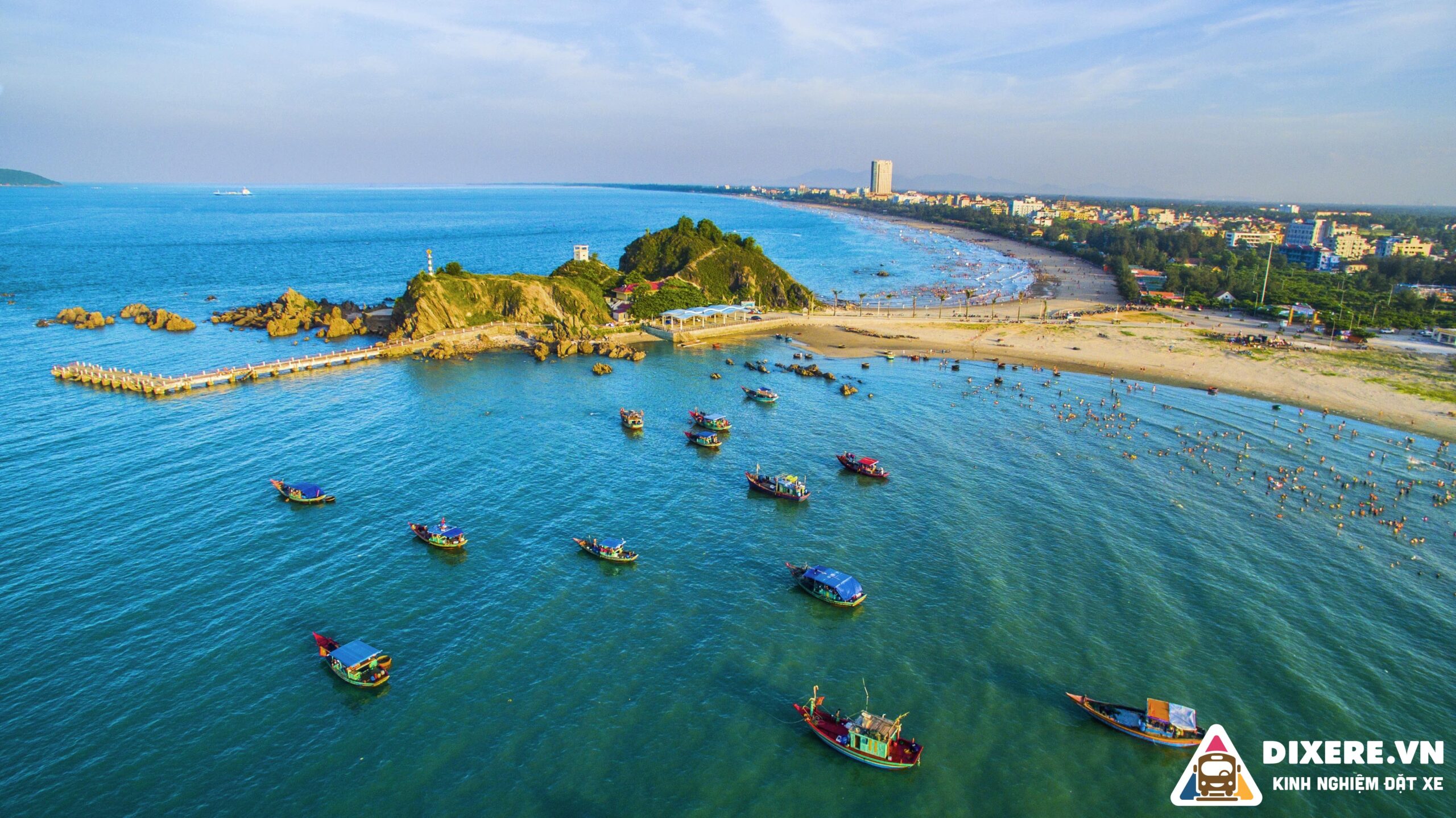 ⇒ See more: Hanoi to Hai Phong – Limousine cars service and Express Delivery
THE MOST SUITABLE TIME TO TRAVEL FROM HANOI TO CUA LO
In Vietnam, sea tourism is always attractive the most in summer months. Coming to beaches during these time, tourists can enjoy the refreshing feeling when immersing in the sea. However, traveling from Hanoi to Cua Lo on hot summer days, tourist may encounter many difficulties. In following, Dixere will suggest you the best time to travel in Cua Lo.
1.From April to May
At this time, Cua Lo is getting into the summer time. Therefore, the weather during this time is not very hot. In day time, the weather is mostly pleasant. This is also the time Cua Lo starts to welcome tourists. However, this time is not tourism peak season so there are few tourists. The beach will not be too crowded. Therefore, it can be a good opportunity for travelholics to enjoy Cua Lo and avoid mass tourism.
2. From June to August
The weather is currently at a hot peak, sometimes up to 39-40 degrees Celsius. If you travel to Cua Lo beach at this time, you should avoid bathing at noon. The best time get to the beach is in early morning, around 6-9 am. Or you can go to the beach at 3pm. This time of the year is tourism peak season in Cua Lo. Therefore, the beach will get crowded and cause some frustration. However, many people choose to travel from Hanoi to Cua Lo this time because of beautiful sunlight and tasty seafood.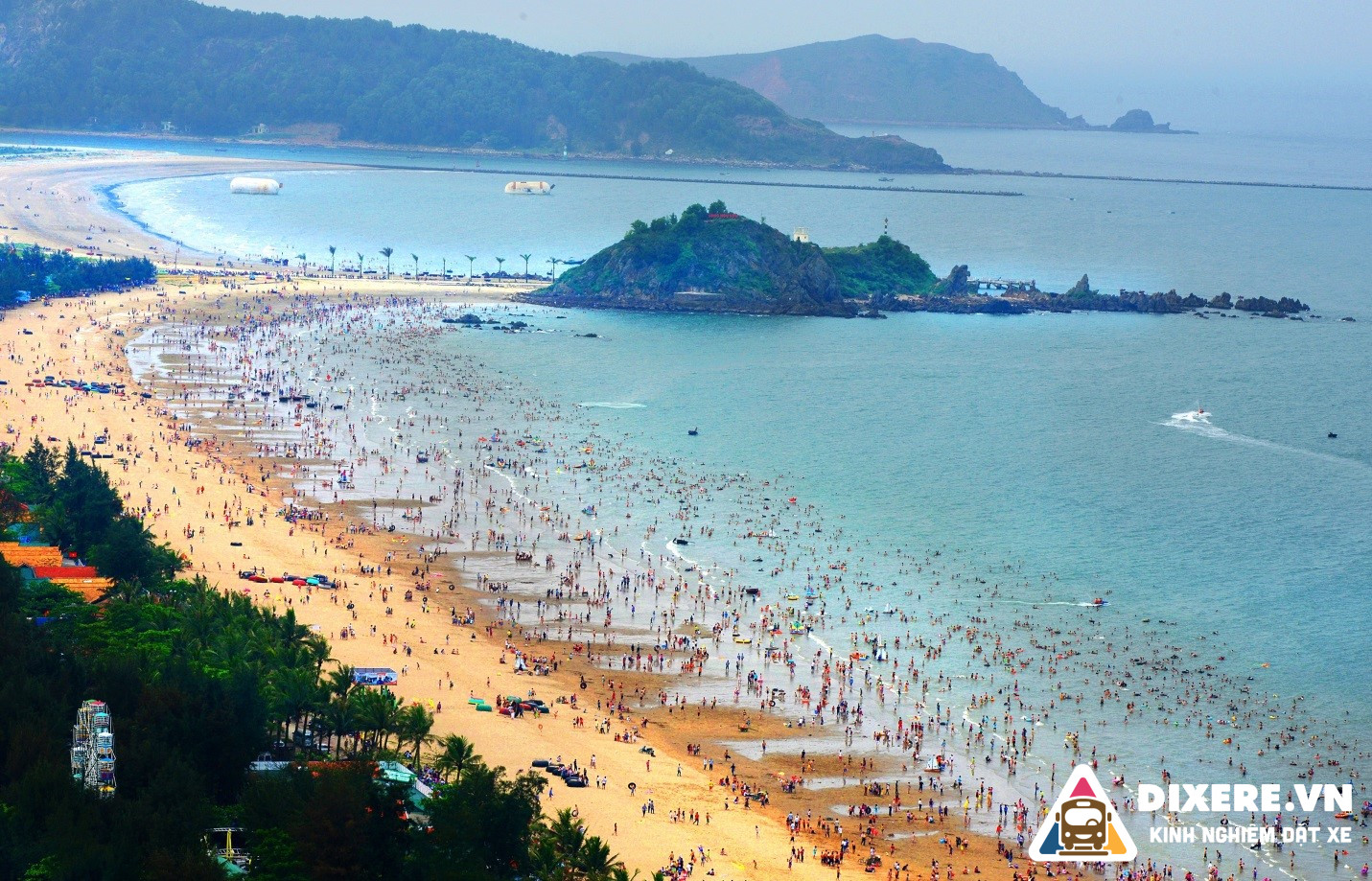 3. From September to November
Same as the time from April to May, visitors to Cua Lo are not much in this time. Therefore, it will be very comfortable to rest and enjoy. Seafood and hotel prices are not too expensive. Plus, the weather is also milder and suitable for bathing.
TRANSPORTATION FROM HANOI TO CUA LO
There are many different means of transportation to travel from Hanoi to Cua Lo. Passengers can choose limousine cars or take train from Hanoi to Vinh and then move to Cua Lo beach. If you want to enjoy the whole journey, you can drive yourself to enjoy the view on the way.
1.Limousine Cars
The limousine VIP is the type of vehicle currently chosen by many people. This mean of transportation because of its convenience and affordable price with the good quality of service.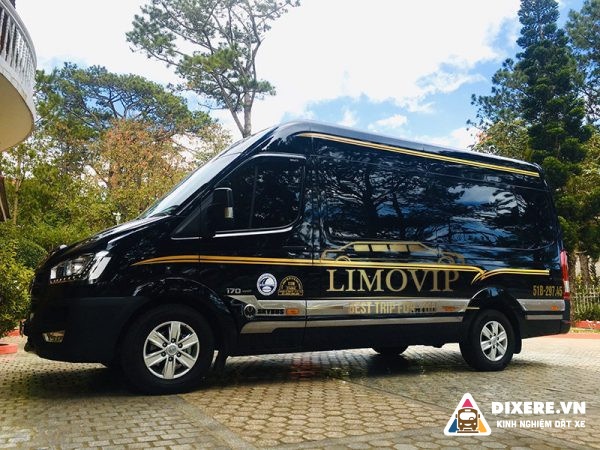 Limousine VIP is a prestigious car service of Adam Viet Brand Development JSC. Adam Viet is known by many customers for its professionalism, experience and dedicated service. VIP Limousine Hanoi to Cua Lo are high quality cars with extremely comfortable seats. Not only those seats do not cause discomfort and fatigue while on long-distance rides, but also they provide more energy for your upcoming journey.
Since many passengers in the car causes a cramped atmosphere, an enough space with 12 seats on a VIP Limousine will bring more comfort and a feeling of spaciousness and relaxation.
Why should passengers choose limousine to move from Hanoi to Cua Lo
Do not pinch and cram passengers
VIP Limousine is a high quality car line. One car only carries the maximum number of passengers as prescribed. Adam Viet always fulfills its commitment: each passenger has a seat, does not carry more than the prescribed number of people, does not cram guests.

Journey through, without interruption
VIP Limousine Cars will not stop, catch and drop passengers along the way which cause unsafe situations and passengers' frustration. On the other hand, helping passengers transport on the right schedule to their desired destination on a fixed time duration.
No increase in ticket prices on holidays and Tet
On the occasion of Tet, the demand for passenger travel skyrockets. Taking advantage of this situation, many transportation service companies often take advantage of "tight guillotine" customers. They doubled or even tripled their fare, making customers extremely frustrated. Adam Viet commits not to increase ticket prices on holidays and Tet not only for tickets of cars from Sai Gon to Mui Ne, but also other tickets.
Full range of amenities
-19-inch LED TV.
-High-end Sony sound system, extremely good music.
-High-end LED lighting system, high-speed free wifi, USB port to charge mobile devices …
-Free drinking water and cold towels.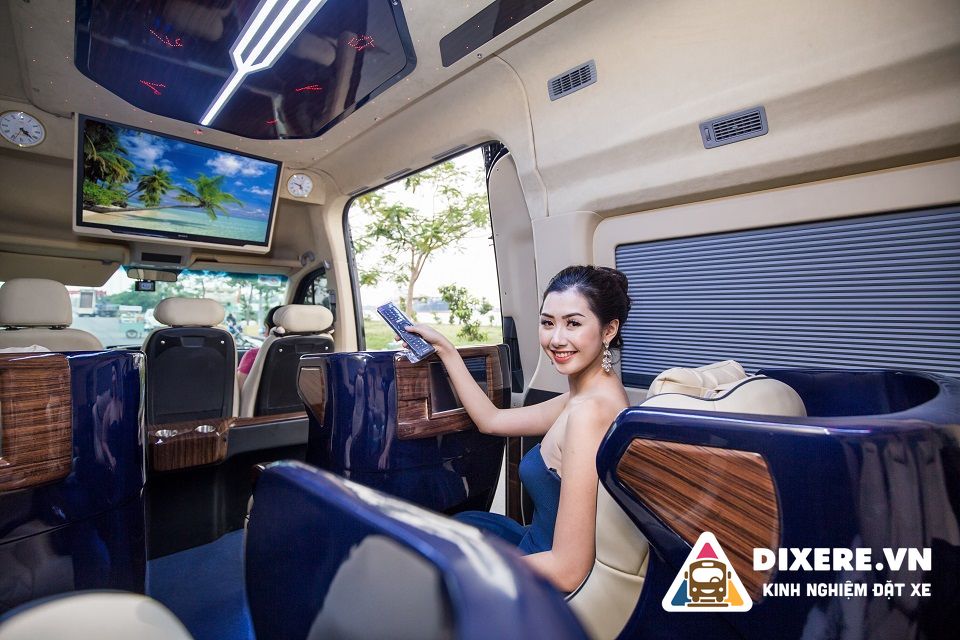 2. Train
Traveling from Hanoi to Cua Lo by train has its own benefits. Nowadays, people less choose train to traveling. Therefore, passengers can enjoy the trip by seeing beautiful side view on the way. Hanoi is about 320 km from Vinh by railway. It will take 6 hours to depart from Ha Noi Station to Vinh Station. When you arrive to Vinh Station, you can get to Cua Lo by taxi or call transit cars service to drive you to the beach.
There are 5 trains per day, SE7, SE5, SE35, TN1, NA1. The price for a seat ticket is 200,000 VND. If you want to get more comfortable journey, you can by tickets for bed compartment. The price for one ticket is 400,000 VND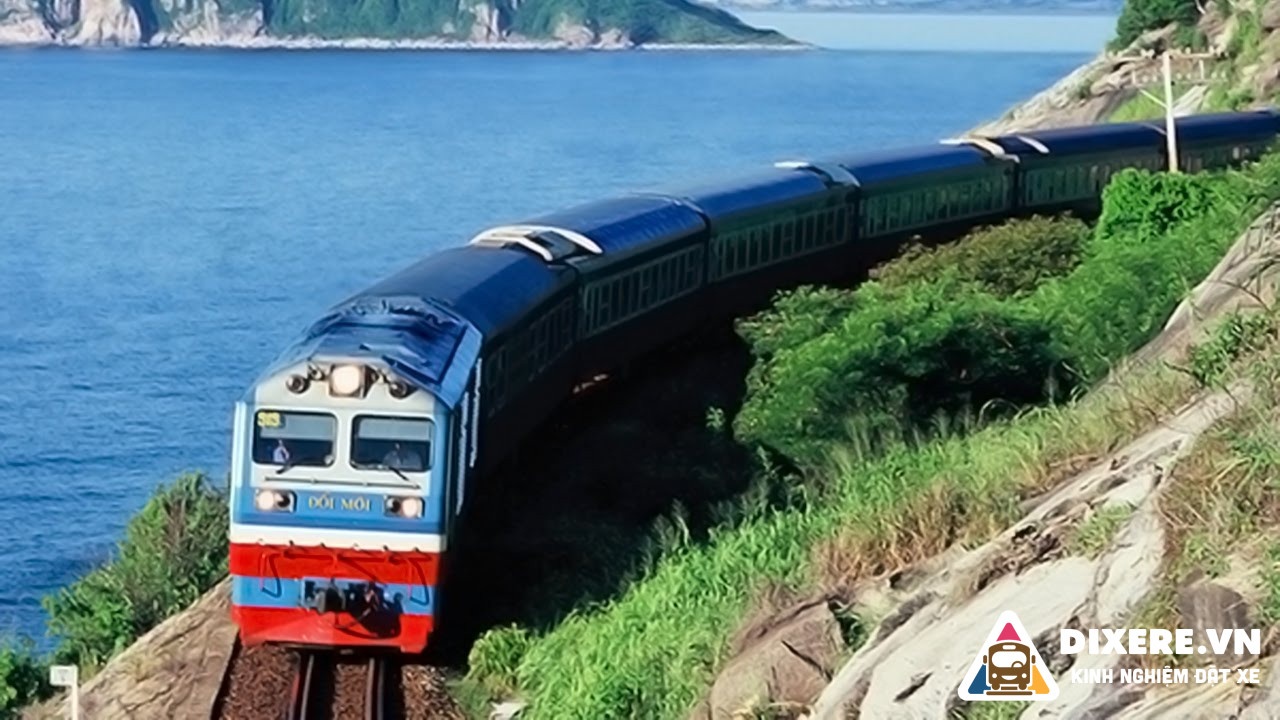 3. Motorcycles or family cars
There are 2 routes to get to Cua Lo from Hanoi:
Route 1 (280km – 6 hours)
From Hanoi, you get to the Phap Van – Cau Gie expressway. Then turn to the Cau Gie-Ninh Binh expressway. This route has BOT booth so you have to pay the fee on the way.
When you go to the end of the expressway, follow Highway 10 to reach Ninh Binh city. Then, you turn left, follow Highway 1, you will reach Thanh Hoa territory. Running straight you will reach Thanh Hoa city center. After you pass Thanh Hoa, you continue to go straight to Highway 1 to come to Nghe An. Once in Nghe An, you will continue to go 60km to see the signboard turning left to Cua Lo town.
⇒ See more: Travel from Sai Gon to Mui Ne – Useful information for tourists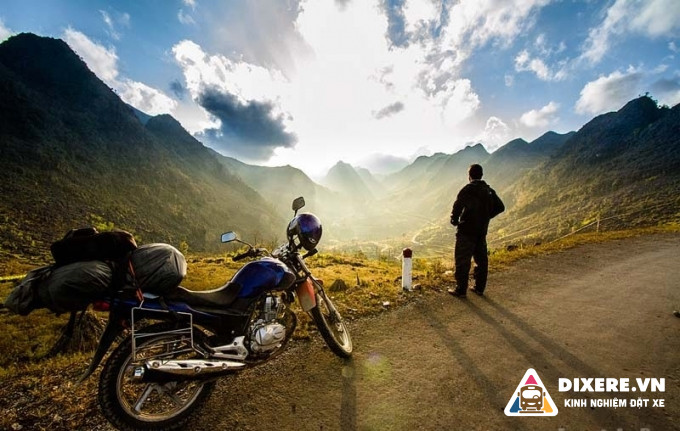 Route 2 (350km) – follow the Ho Chi Minh trail
Lang Street – Hoa Lac go straight> turn left onto 21B street> Xuan Mai junction> turn right to NH6A> go straight along HCM road. The HCM street will be very open and many beautiful scenes for you and your family to admire. You go about 250km then go to Thai Hoa intersection> turn left to National Road 48> go straight for 25 km> turn right to National Road 1A> continue for 25km> turn left to Cua Lo according to the sign.