You will fall in love with Dalat from the first time you arrive here. This land is blessed by nature that is peaceful as the breath. Dalat is called by many names, such as city of flowers, a land of love, a city of sadness. , dream city, etc. By its beautiful nature, as well as the mild and cool climate, Dalat has become a famous tourist destination. In this article, Dixere.vn will guide you how to travel from Hanoi to Dalat.
Hanoi to Dalat by plane
Airplanes are the fastest and most convenient means of transport from Hanoi to Dalat. Currently, domestic airlines: Vietnam Airlines, Vietjet Air, Jetstar Pacific, Bamboo Airways are all exploiting routes to Da Lat. Diverse departure points include: Hanoi, City. Ho Chi Minh City, Da Nang, Hai Phong, make it easy to choose your flight here.
Air ticket price Da Lat currently ranges from 1,200,000 VND to 1,900,000 VND / one-way ticket from Hanoi to Da Lat and about 600,000 VND – 1,700,000 VND / one-way ticket from Ho Chi Minh to Da Lat. Flight time is 1h50ph (departure from Hanoi), 50 minutes (departure from Ho Chi Minh).
Dalat has Lien Khuong airport located in the suburbs, about 50km from the city. So when you arrive and complete the procedure, you can move to the city by bus for 40,000 VND / ticket or take a transit taxi at the yard. At the price of 100,000 – 150,000 VND / person.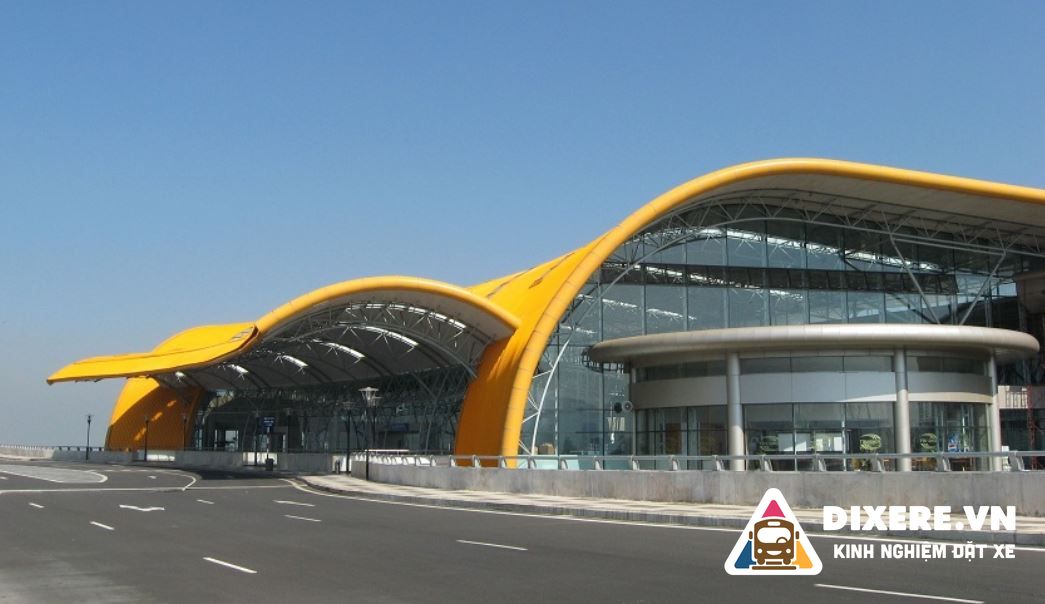 Before purchasing tickets from Hanoi to Dalat, you need to find out flight information, flight times, ticket prices in accordance with your budget conditions and time. To hunt for cheap Dalat flights, you should refer to the time frames that the airline will launch promotional tickets. Besides, please book 1-2 months in advance if you have reached the end of the schedule, because the earlier you book, the cheaper the ticket price will be. You need to prepare your computer to have a stable connection so that you will not be interrupted in the ticket booking process.
By train
In addition to traveling by airplane, you can also travel to Dalat by train. If you take the train, it will take longer than taking the plane, but will save money.
To be able to get to Dalat by train, you must have a clear understanding of information such as train number to distinguish fast or slow trains, procedures and forms of ticket purchase. First, find out about trains and how to buy tickets, you can buy tickets directly at the station or buy tickets online. Some basic information you should be aware of are:
Normally, trains will have symbols such as SE, TN to distinguish fast train, slow train or freight train. The ship bearing the symbol SE is a fast train, moving within 29-33 hours, the symbol TN is a slow train, moving within 36-40 hours.
– Even train number is the train going from South to North (eg SE2, SE4, TN2, …); the odd train number is the train going from North to South (Example: SE3, SE7, TN1, …)
– When buying a ticket, you need to provide your identification. If booking online, please read carefully and follow the instructions on the website of the airline and then check the train code and information that will be sent to the trainer's email or phone number. When you go to the train station, you just need to bring the ticket number received for the train station staff to check the ticket.
Depending on the time and budget conditions, you can choose a fast or slow train, seat type, bed, … If you go from Hanoi to Dalat by train from the North, you should choose a hard / soft bed ticket. or choose a soft seat ticket. Hard seat tickets are for those with short or low budget travel needs.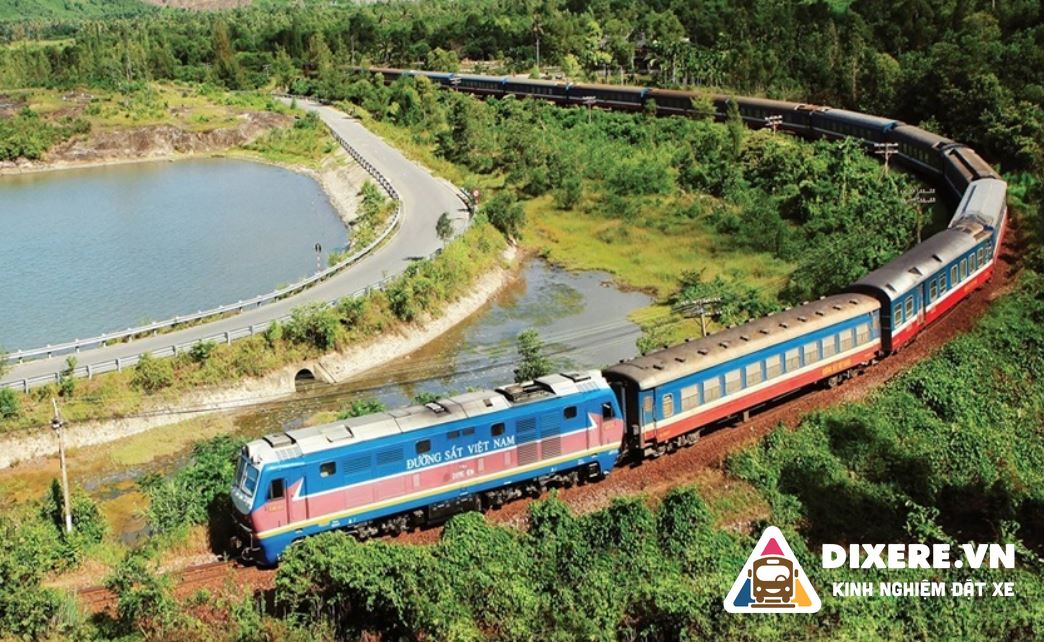 Prices are always public on its website. Train fares depend on the seat and carriage you choose (soft / hard seats, soft / hard beds, air conditioners). Depending on the type of chair or bed, train tickets cost between VND 60,000 and VND 2,000,000 / person.
In addition, the fare depends on where you depart, the farther away from the destination, the higher the fare will be. Da Lat does not have a station, so you can move to Nha Trang, then take a bus from Nha Trang to Da Lat (bus fare ranges from 100,000 VND to 150,000 VND / person). Travel time is about 2 hours. So if you take a fast train, it will take you nearly 2 days to get to Da Lat.
To avoid any confusion when purchasing a train ticket, you should come to the travel agent. Here in Dixere.vn, we provide service to help you have a better experience when traveling. You can contact us by hotline 1900575725 or phone number 02438506999 – 0989854199.
Hanoi to Dalat by coach/ bus
To travel by bus from Hanoi to Dalat, you need to prepare yourself in good health to be able to ride a long-distance bus. Bus fare Hanoi to Dalat ranges from 600,000 – 700,000 VND / person. It takes a day and half or even 2 days to move between the 2 cities. However, the exact time still depends on the bus operators.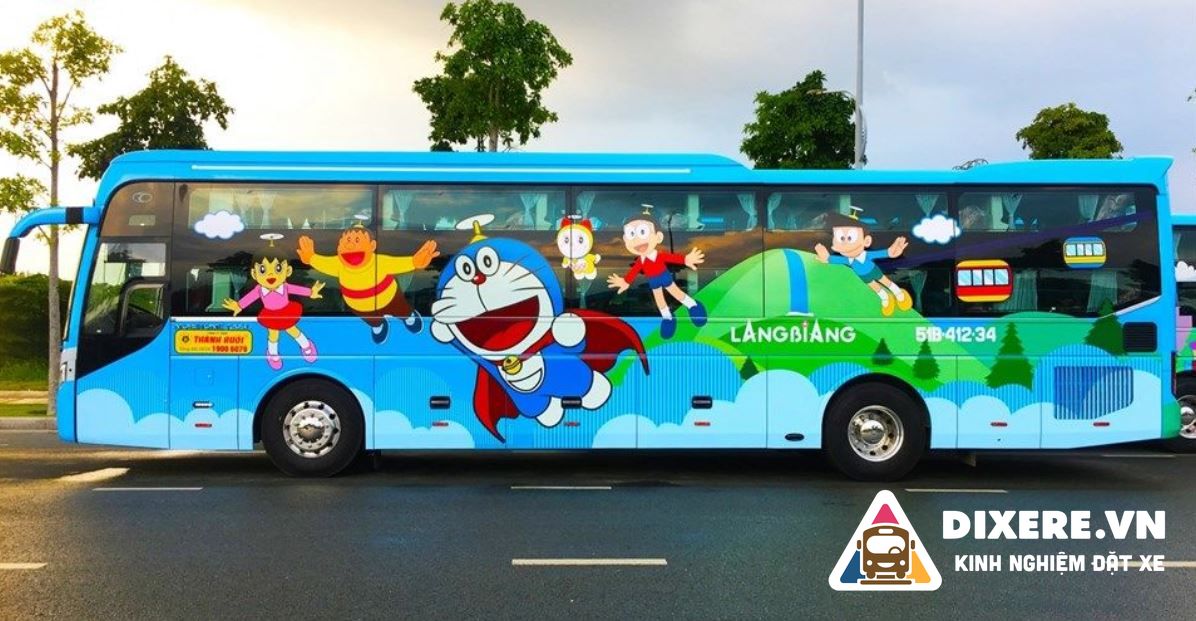 There are some bus operators specifying this route, such as: Thien Hien, Duc Hiep and Tai Thang. You can contact the bus operators directly by phone number or check their websites to get information about departure date and time and pick up location. The bus operators will take you directly to the intercity bus station in Dalat or to their office in the city.