When you first set foot in Hanoi, you will feel struggling with the transportation system here. You do not know how to go from Noi Bai airport to the hotel? If you book accommodation in Hanoi Old Quarter area, which is 28 km away from the airport. Taxi from Hanoi airport to old quarter may be your first choice. However, many passengers still want to search for other means of transportation at a more economical cost. In this article, Dixere.vn will introduce some options besides taxi to go to the Old Quarter.
Airport shuttle service
There are many car service companies that work in transporting passengers from Hanoi City to the airport and from Hanoi old quarter to airport. This is also a form of booking a car that many tourists trust and choose when visiting Hanoi Capital.
You can book via website or phone call, very easily. You can book a trip from the airport to the city center with a wide selection of vehicles. If you go with a large group or carry a lot of luggage, you should consider choosing a wide car like 7 or 16 seats to save more money.
The competitive price is one of the reasons why the airport car booking service is always so popular, even the most discerning travelers. Prices for each trip are always displayed publicly on the system to help passengers easily refer to the price before booking.
Along with that, passengers will enjoy the perfect trip with a modern, safe fleet, enthusiastic and experienced drivers. You will not have to wait long because the driver always arranges to pick you up according to the scheduled appointment.
The special thing about this car booking service is that there is always a car even during rush hour or Tet holidays. Passengers will feel more secure to experience the journey from Noi Bai airport to Hanoi Old Quarter at any time. This option will be much cheaper compared to taxi from Hanoi airport to old quarter.
Bus
Bus is probably the cheapest means to travel in Vietnam. Noi Bai Airport has a dedicated area to catch public buses into the city. Compared to conventional buses, service buses are more flexible. Let's see the differences between these two vehicles.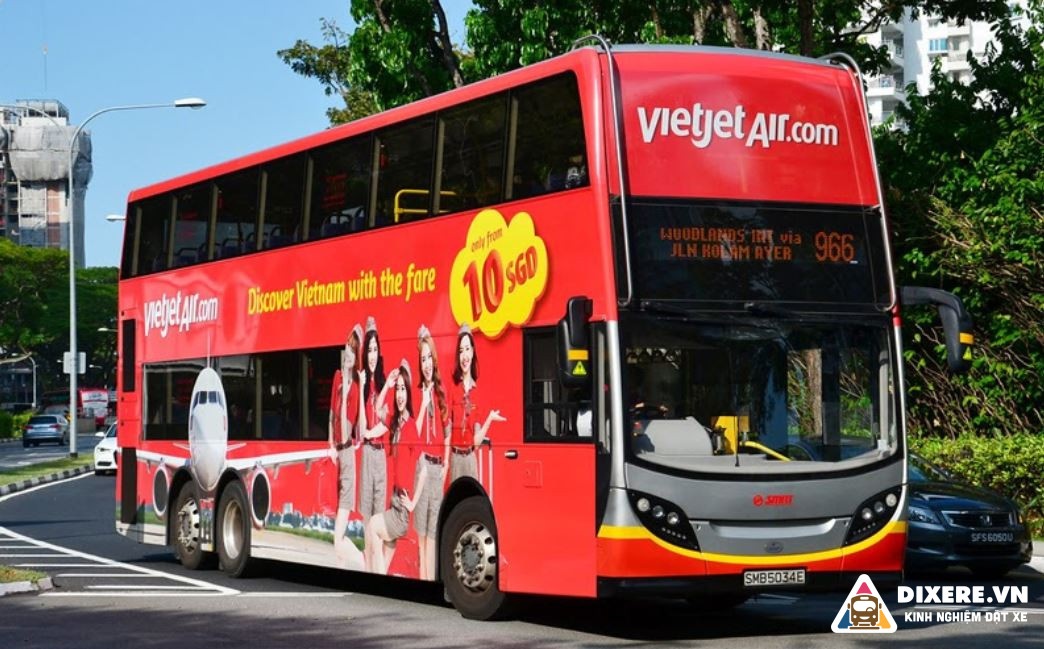 A shuttle or service car operated by the airlines will cost around VND 40,000 for one way.
Currently, there are 3 companies exploiting this type of vehicle, including:
Pacific Airlines (Jetstar Pacific): If you fly this airline, you can catch the airline's flights departing right after your flight lands. You can book and pay before you fly.
Vietnam Airlines: The car departs from T1 station, the frequency is about 30-40 minutes / trip.
Vietjet Air: You must make a reservation on the official website of the airline and catch the car at the T1 terminal.
These buses will stop and drop off passengers on roads that can go to Hanoi Old Quarter. Meanwhile, service cars can take you to the door of your hotel if you give the address to your driver.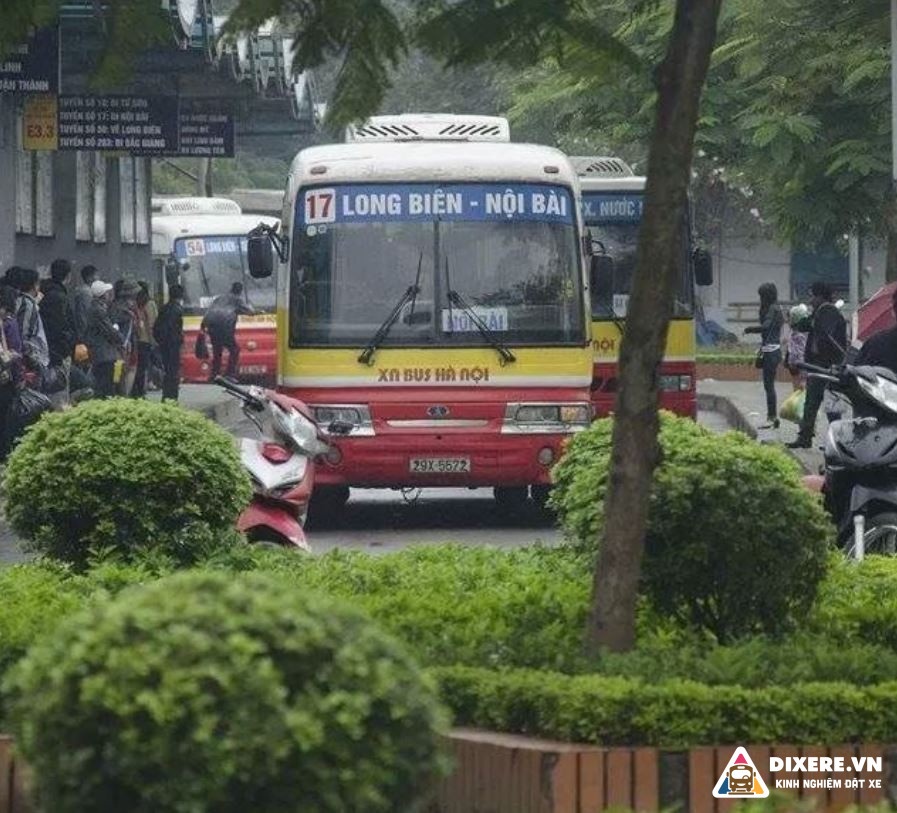 In contrast, public buses are cheaper but more crowded and take longer because the bus has to stop at many points on the road to pick up / drop off passengers.
If you want to experience this local transportation, look for bus route number 17 running from Noi Bai airport to Long Bien station. If you miss your trip, don't miss the trip, the next one will arrive in 20 minutes.
It will take you about 40 minutes to 1 hour to get to the city center depending on traffic conditions. Ticket price is about 9,000 VND / one way. You can walk to your hotel from the bus stops easily. However, if your baggage exceeds its normal size, you will need to pay an extra fee.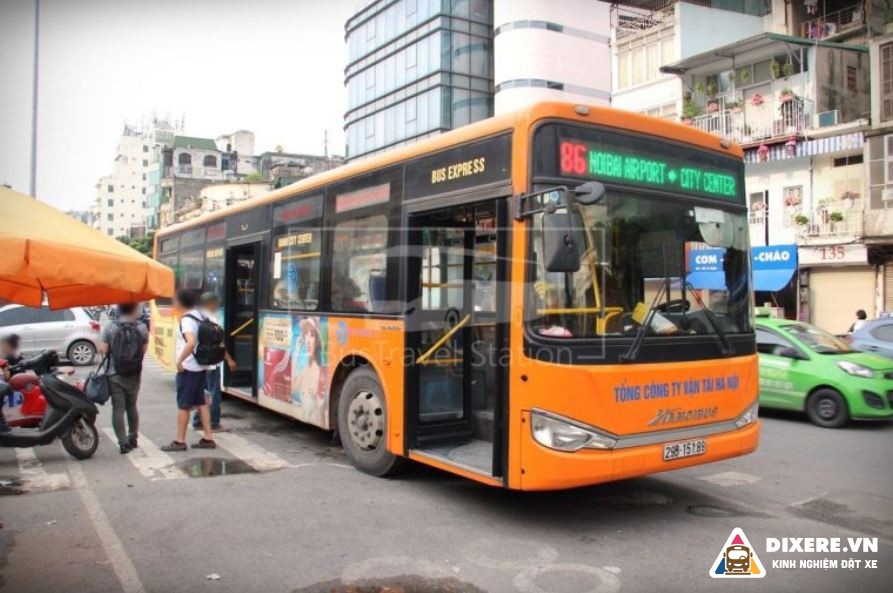 Besides, bus route 86 looks more eye-catching with orange color. This is a high quality bus that offers new and faster service. Bus No. 86 operates from 5 am to 10 pm, ticket price is 30,000 VND per one way. The route includes Hoan Kiem lake, Long Bien station and ends at Hanoi station. If you want to get off the bus station closest to the hotel, just ask the bus assistant for directions. An important note to keep in mind is to always pay attention to when the bus is running because they are not operating at night.
Taxi from Hanoi airport to old quarter
Regular taxis
Just like the airport car booking service, you get all the benefits of your trip. However, you will not receive the same kind of attention from the driver as booking a service car. The plus point of this vehicle is that there is no need to reserve, just move to the pick-up hall outside the station, you can immediately catch the taxi.
If this is your first time coming to Noi Bai airport, be careful with the poor quality "umbrella taxi". Sometimes there are also instances of stork trying to give you a low-cost ride with their unnamed service, chances are you'll be fooled. Airport taxi services usually have a fixed one-way price to the city center of about 350,000 – 400,000 VND.
To be sure not to fall into scams, you should contact the operator or negotiate a price with the driver in advance. That way, you won't be overpriced. Remember, confirm your destination and price before boarding for the best price.
Technology taxis
This is a very popular form of car reservation today. If you have downloaded the app to your device, don't be afraid to use it. Noi Bai Airport has free internet service so you can book your car quickly.