Moc Chau, the Northwestern Da Lat, a famous place for traveling in Vietnam. In the summer or winter, a foggy day or a sunny day spreading on the mountain and the forest makes visitors speechless of Moc Chau's natural beauty. In this article, Dixere.vn will share with you some information about traveling Moc Chau and mode of transportation from Hanoi to Moc Chau.
ABOUT MOC CHAU TOURISM
Moc Chau Tourism is famous for the white rapeseed flowers, the blooming plum blossom season and the green tea hills. At any time of year, this green plateau always strongly attracts tourists to come here and enjoy the natural beauty. Only about 190 km from Hanoi, it is easy to move from Hanoi to Moc Chau. With a cool climate all year round, this is an ideal tourist destination to travel on weekends.
⇒ See more: Travel from Sai Gon to Mui Ne – Useful information for tourists
THE BEST TIME TO TRAVEL TO MOC CHAU 
To explore the special beauty of Moc Chau's nature, traveling at the right time of year is very important. Each season in Moc Chau has its own significance and will be described as following.
1. January and February : The season of peach blossoms and plum blossoms
In Moc Chau, plums and peaches are grown in fields, sometimes covering an entire village. When the blossoms are blooming, there are no flowers to dare to match sharp. It is the perfect time to travel from Hanoi to Moc Chau to sight-seeing. 
To see the plum blossoms, you should visit Moc Chau when it is the last year to the new year. Long Luong, Thong Cuong, Pa Phach, Na Ka, Ban Ang … are where the most plum blossoms hills gather. Visitors have to go deep into the village to get beautiful frames.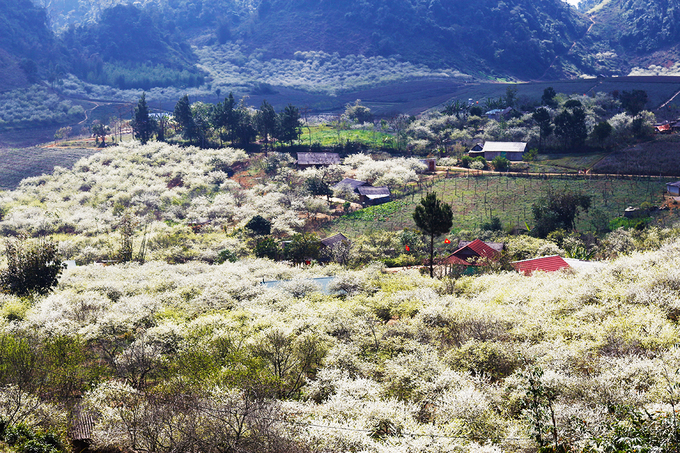 2. April to August: The season of plum ripening and cool climate:
Around this time, the delta provinces enter the hot summer while Moc Chau remains cool and fresh. Therefore, this time is an ideal site to avoid the heat. Traveling to Moc Chau this time, tourists can visit and pick ripe plums with the local people.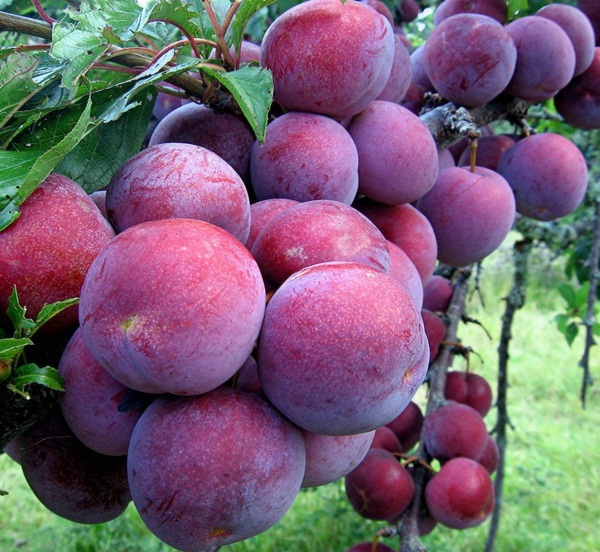 In addition, at this time, the water coming from the source makes Dai Yem Waterfall have a lot of water. The waterfall is very strong. This is the time to travel from Hanoi to Moc Chau to watch the waterfall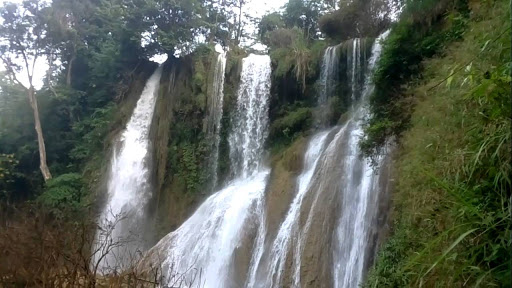 3. October to December: The season of white rapeseed flowers and mexican sunflowers 
From October to December, white rapeseed flowers and mexican sunflowers begin to bloom. They are vast and cover the whole hills. In this time, the entire villages are covered with a pristine white color of flowers. Ban Ang pine forest, Pa Phach village, Ngu Dong Ban On area, Coc village are the places with the most beautiful white rapeseed flowers.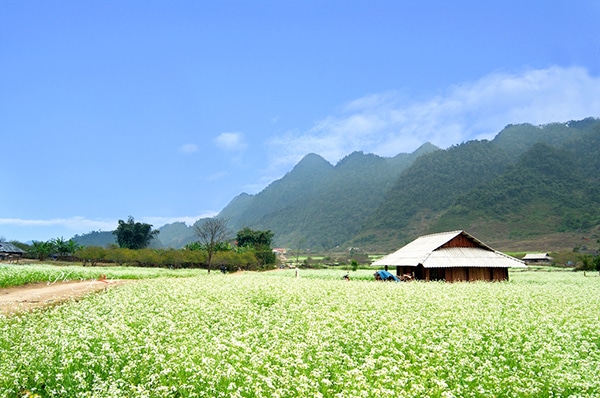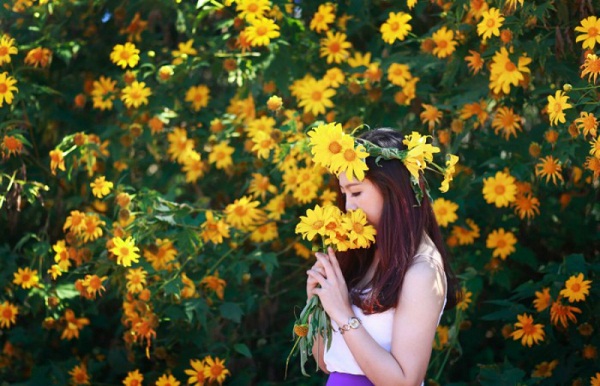 MOC CHAU FAMOUS TOURIST ATTRACTION
1. Heart Tea Hill
Tan Lap is famous for the beautiful tea hills in Moc Chau. The green tea hills in Tan Lap are beautiful and created by the hands of the tea farmers.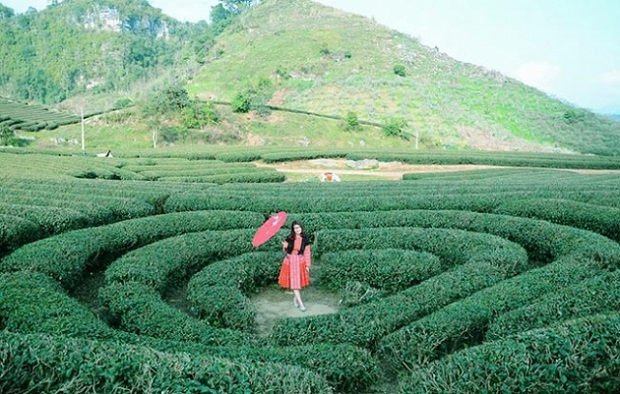 There are many tea hills here, but the most beautiful and famous is the Heart Tea Hill. Every tourist should not miss this tourist attraction. Coming here, they can see firsthand the vast hillsides covered with green tea beds. This is also a very beautiful place to take pictures in Moc Chau. It's 10km away from town's center, so it's easy to move from Hanoi to Moc Chau to see this site.
2. Dairy farm
Tourists can see the vast farms with thousands of healthy cows lined up in beautiful rows in the barn. Moreover, they can directly feed the cows. Or they can witness the milking making process and even try the produced milk.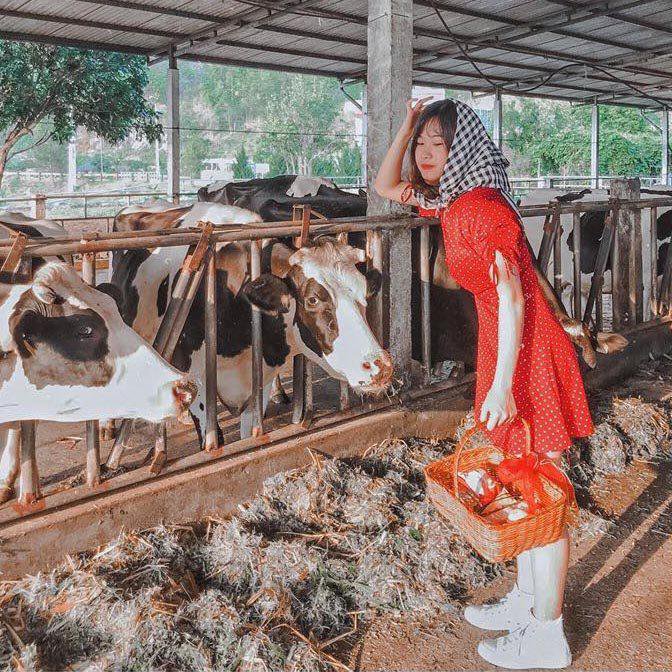 3. Moc Chau Happy Land Tourist Area
The tourist area was professionally planned. It's covered by a 5-hectare flower carpet and many beautiful photo-taking zones. The diverse sightseeing area is continuously updating to attract more tourists. In addition, there are also accommodation services for travelers from Hanoi to Moc Chau to stay overnight.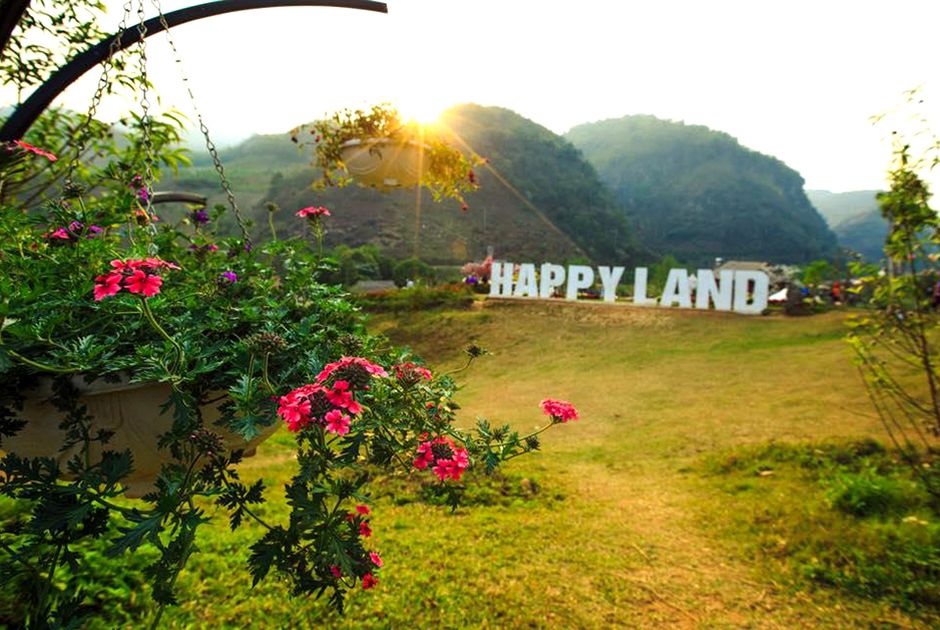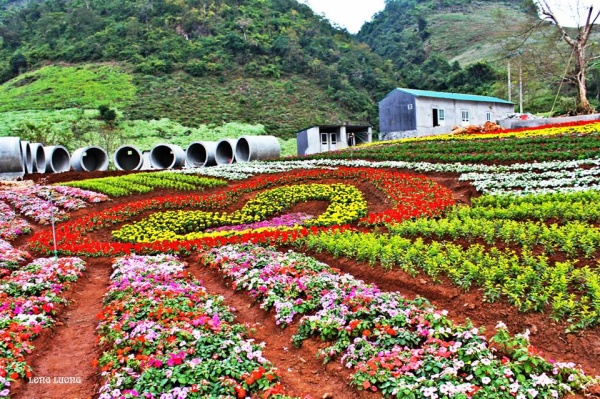 TRANSPORTATION FROM HANOI TO MOC CHAU
To get to Moc Chau, there are many different means of transportation for you to choose. In particular, the limousine VIP is the type of vehicle currently chosen by many people because of the convenience and the price is quite suitable with the quality of service.
Adam Viet
Limousine VIP is a prestigious car service of Adam Viet Brand Development JSC. Adam Viet is known by many customers for its professionalism, experience and dedicated service.
VIP Limousine Hanoi to Moc Chau are high quality cars with extremely comfortable seats. Not only those seats do not cause discomfort and fatigue while on long-distance rides, but also they provide more energy for your upcoming journey. 
Since many passengers in the car causes a cramped atmosphere, an enough space with 12 seats on a VIP Limousine will bring more comfort and a feeling of spaciousness and relaxation.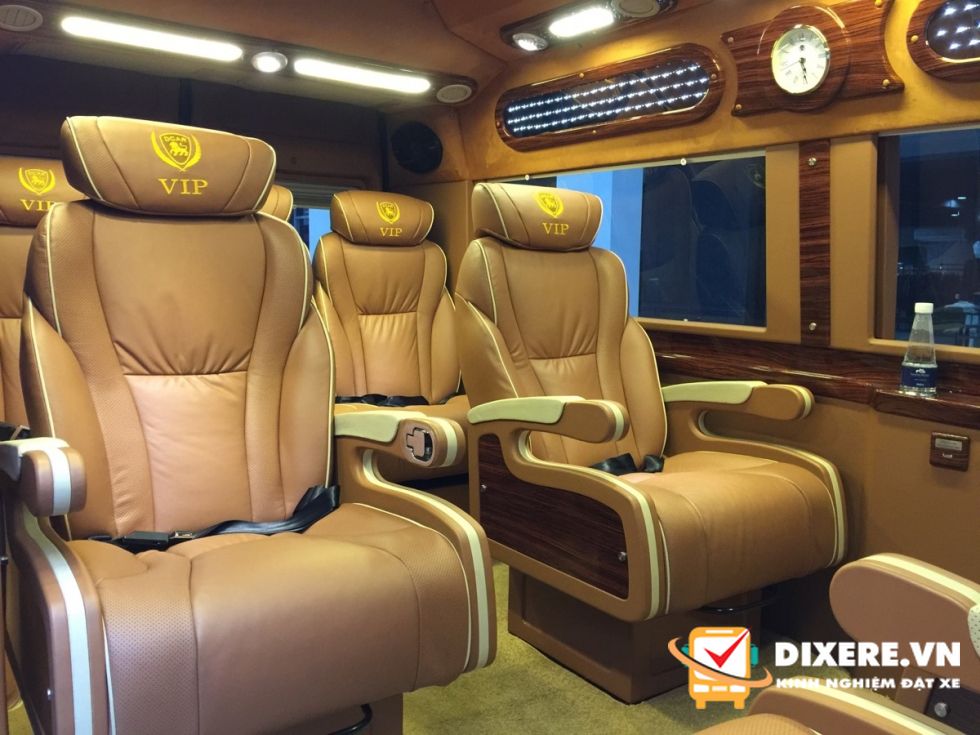 WHY SHOULD PASSENGERS USE LIMOUSINE VIP TO TRANSPORT FROM HANOI TO MOC CHAU
1. Do not pinch and cram passengers
VIP Limousine is a high quality car line. One car only carries the maximum number of passengers as prescribed. Adam Viet always fulfills its commitment: each passenger has a seat, does not carry more than the prescribed number of people, does not cram guests.
2. Journey through, without interruption
VIP Limousine Cars will not stop, catch and drop passengers along the way which cause unsafe situations and passengers' frustration. On the other hand, helping passengers transport on the right schedule to their desired destination on a fixed time duration.
3. No increase in ticket prices on holidays and Tet
On the occasion of Tet, the demand for passenger travel skyrockets. Taking advantage of this situation, many transportation service companies often take advantage of "tight guillotine" customers. They doubled or even tripled their fare, making customers extremely frustrated. Adam Viet commits not to increase ticket prices on holidays and Tet not only for tickets of cas from Hanoi to Ha Giang, but also other tickets.
4. Full range of amenities
19-inch LED TV.
High-end Sony sound system, extremely good music.
High-end LED lighting system, high-speed free wifi, USB port to charge mobile devices …
Free drinking water and cold towels.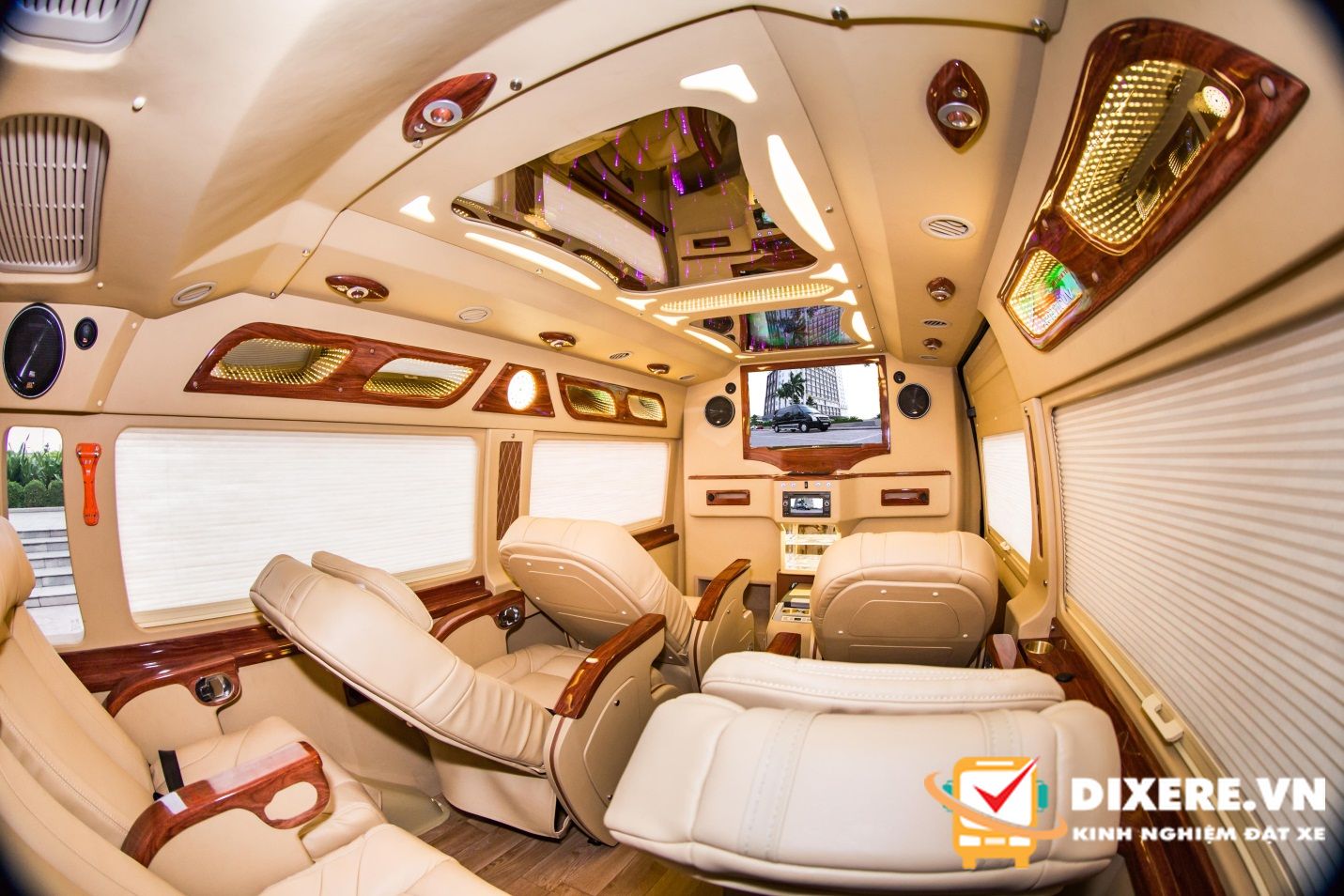 SOME NOTABLE INFORMATION OF LIMOUSINE VIP SERVICE HANOI TO MOC CHAU
1. Schedule
Hanoi to Moc Chau: 07:00 | 08:30 | 10:00 | 13:00 | 14:30 | 17:30

Moc Chau to Hanoi: 07:00 | 08:30 | 11:00 | 13:30 | 14:00 | 17:30
2. Pick up and drop off points
– Hanoi: No 35, Nguyen Tuan Street, Thanh Xuan District
– Moc Chau: Every point in Moc Chau Town
⇒ See more: Traveling from Hanoi to Mai Chau and the transportation
HOW TO BOOK TICKETS ON TRIP HANOI TO MOC CHAU
There are many choices for passengers to move to Moc Chau. However, each form is suitable for different situations. For a quality trip, passengers should consider choosing and booking a travel ticket that is appropriate for their own itinerary and circumstances.
Therefore, to be guaranteed the best interests, you should book Hanoi – Moc Chau tickets through a reputable agent like Dixere.vn on 24/7 hotline 1900575725 / +84989854199. If you have not known the appropriate transportation means from Hanoi to Moc Chau, our operators will assist and advise you for a better experience. 
In addition to always enjoying a more preferential price than the genuine price and guaranteed 100% reservation, at Dixere.vn, customers are also provided with full information and images of each option to Moc Chau.