Mai Chau is a beautiful valley, surprising visitors. Not only captivates visitors with the rustic beauty of the mountains and forests, the shy beauty of the mountain girls, but also attracts visitors with the warm hearts of the people here. Coming to Mai Chau valley, you will have a trip to discover the beauty, culture and cuisine of Mai Chau. In this article, Dixere.vn will share with you information for traveling from Hanoi to Mai Chau.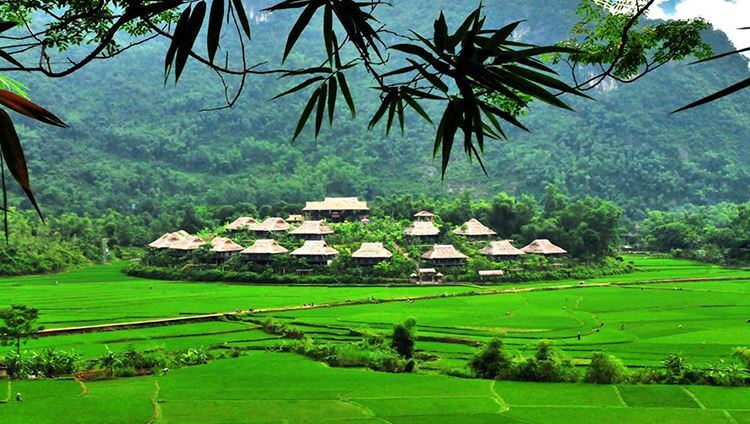 ⇒ See more: What tourists need to know when travel from Hanoi to Moc Chau
THE MOST VISITED TOURIST SITES IN MAI CHAU
Mai Chau does not have many beautiful and famous tourist spots like Moc Chau – Son La. However, coming to Mai Chau, you will not be disappointed with the scenery here. In Mai Chau, there are 2 famous tourist villages: Lac Village and Pom Coong Village. In addition, there are many other famous places in Mai Chau for you to explore.
1. Lac Village – The most visited tourist site in Mai Chau
Lac Village is a very familiar community tourism destination in the hearts of tourists from near and far. It is a place that is rustic, natural, and friendly, drives visitors to come here and have memorable experiences.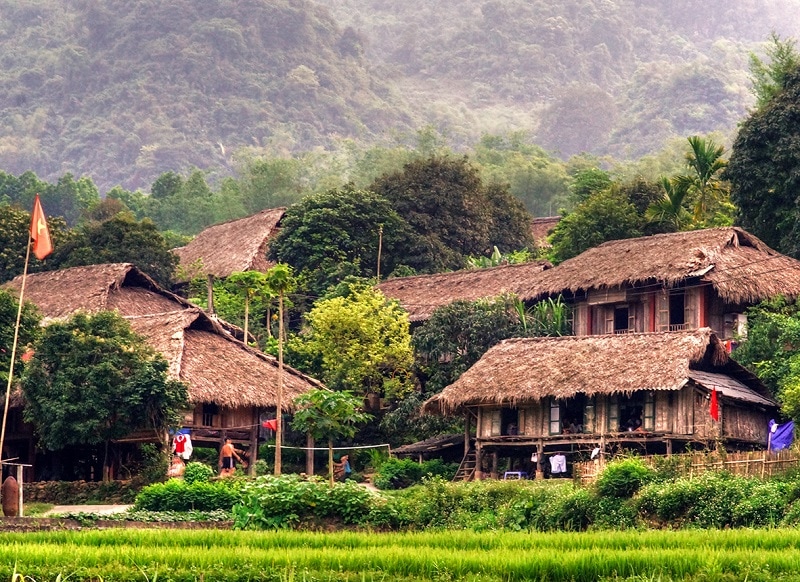 Lac Village is a place imprinted with the cultural identity of the White Thai people. Five families of the Thai ethnic group living in Lac Village are Ha, Lo, Vi, Mac and Loc. It has been in existence for 700 years now. In the past, the villagers lived only on upland rice cultivation and brocade weaving. Years after, the hidden beauty of Lac village was gradually discovered by travelers. Nowadays, many local people are doing business in tourism and the name Lac Village is one of the key tourism areas in Mai Chau.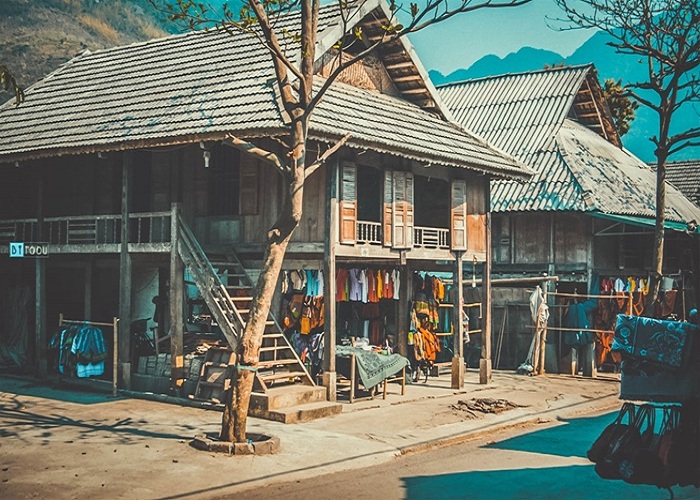 Many people in Lac Village provide spacious and airy homestay to serve the needs of tourists. All stilt houses in Lac Village are tall, spacious and clean, keeping the old architecture style. Each room is fully equipped with blankets, cushions and pillows, neatly folded.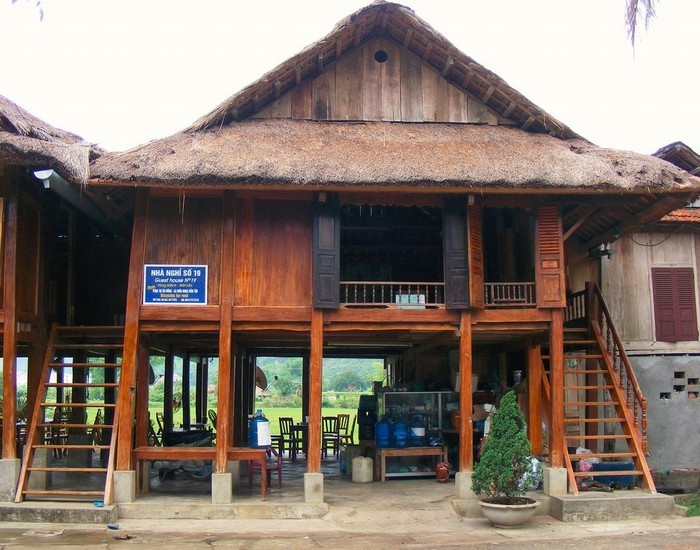 2. Pom Coong Village
Pom Coong means the village of the hills lying on the large drum, implying fields – a name rich in images and meanings. Pom Coong has been known as a cultural village, a tourist village, an attractive destination for international tourists. There are nearly 70 households and more than 300 people.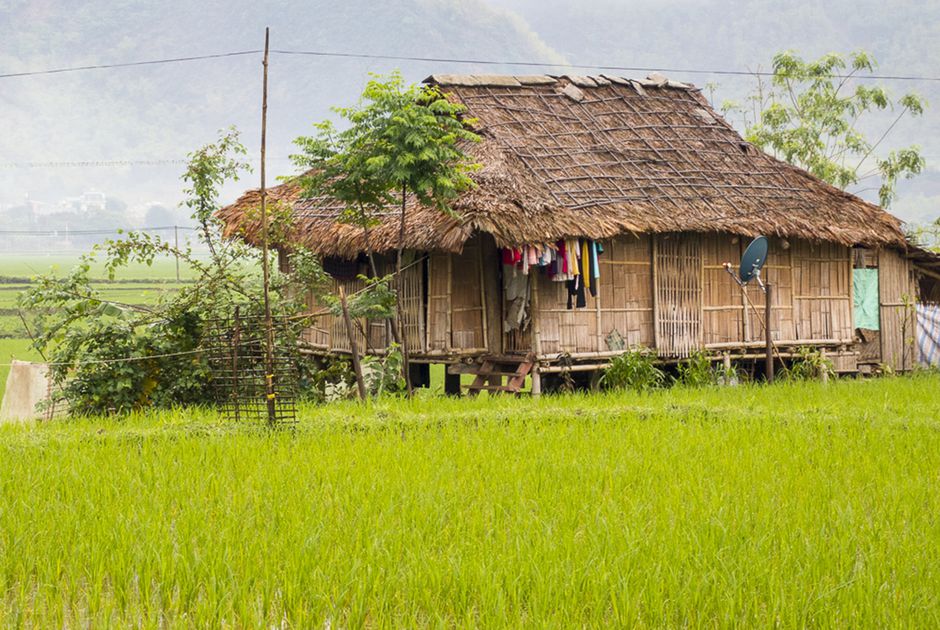 Pom Coong people nowadays still set up unique stilt houses to stay as an aspect of their tradition. The houses are only separated by vegetable beds or thin banks. When sitting on the doorway, people can talk and have fun together.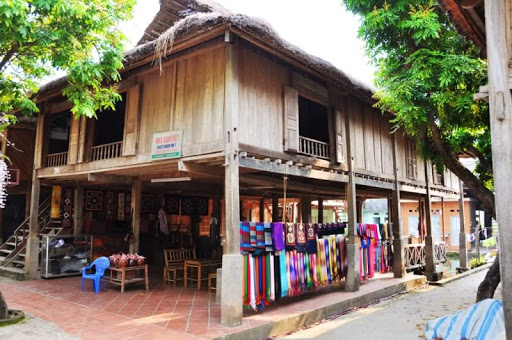 The Pom Coong environment is cleaned with safe water sources and sanitation works. They are controlled and maintained to give visitors a feeling of freshness and safety. Water here is mainly tap water. Garbage is sorted, stored in bins and disposed of. Village roads and alleys are always clean, there is no problem of people throwing garbage around.
3. Thung Khe Pass
This tourist site is located between Tan Lac and Mai Chau (Hoa Binh) on National Highway 6. Thung Khe Pass or Da Trang Pass in the early morning appears with a clear sky. At noon, the sky is bright with baking sun. The surrounding environment is filled with gentle sun when it comes to afternoon.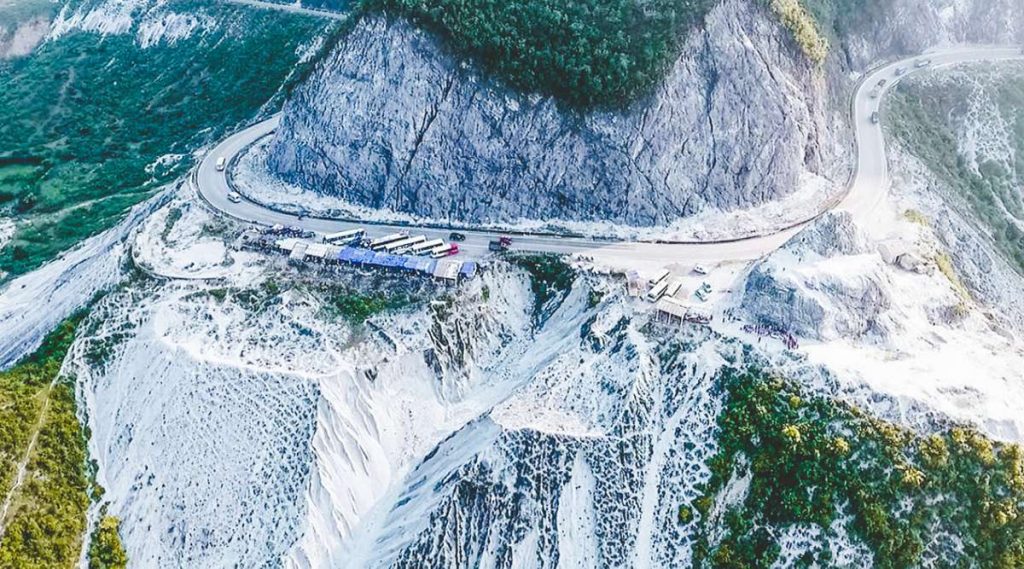 LIMOUSINE CARS FOR TRANSPORTATION FROM HANOI TO MAI CHAU
Currently,  limousine cars dominate the market and have affirmed its position in the travel and transportation industry in Vietnam. Limousine car service is known for its comfort, convenience, luxury while being the fastest form of transportation from Hanoi to Mai Chau.
Adam Viet Investment and Brand Development JSC., formerly known as a company specializing in domestic and foreign tours. Getting aware of the potential in carrying service in Vietnam, Adam Viet has invested in carrying service including limousine car service. Although the company is a new business but gaining many good reviews from the customers. Adam Viet has many routes including Hanoi to Mai Chau and vice versa by 9-seat vip limousine car. You can see the timetable and price list below for more best options.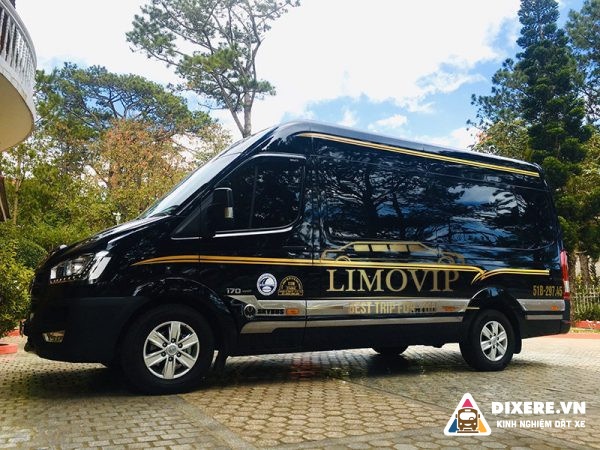 ⇒ See more: Traveling from Hanoi to Ha Giang – When and How to visit?
WHY LIMOUSINE CARS IS TOP-NOTCH SERVICE
1. Do not pinch and cram passengers
VIP Limousine is a high quality car line. One car only carries the maximum number of passengers as prescribed. Adam Viet always fulfills its commitment: each passenger has a seat, does not carry more than the prescribed number of people, does not cram guests.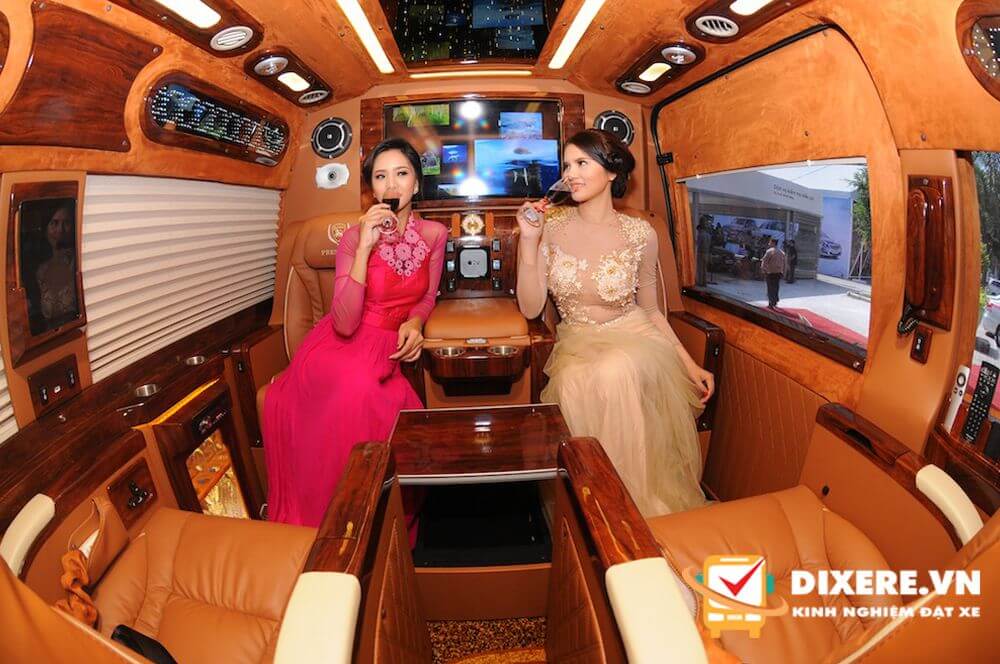 2. Journey through, without interruption
VIP Limousine Cars will not stop, catch and drop passengers along the way which cause unsafe situations and passengers' frustration. On the other hand, helping passengers transport on the right schedule to their desired destination on a fixed time duration.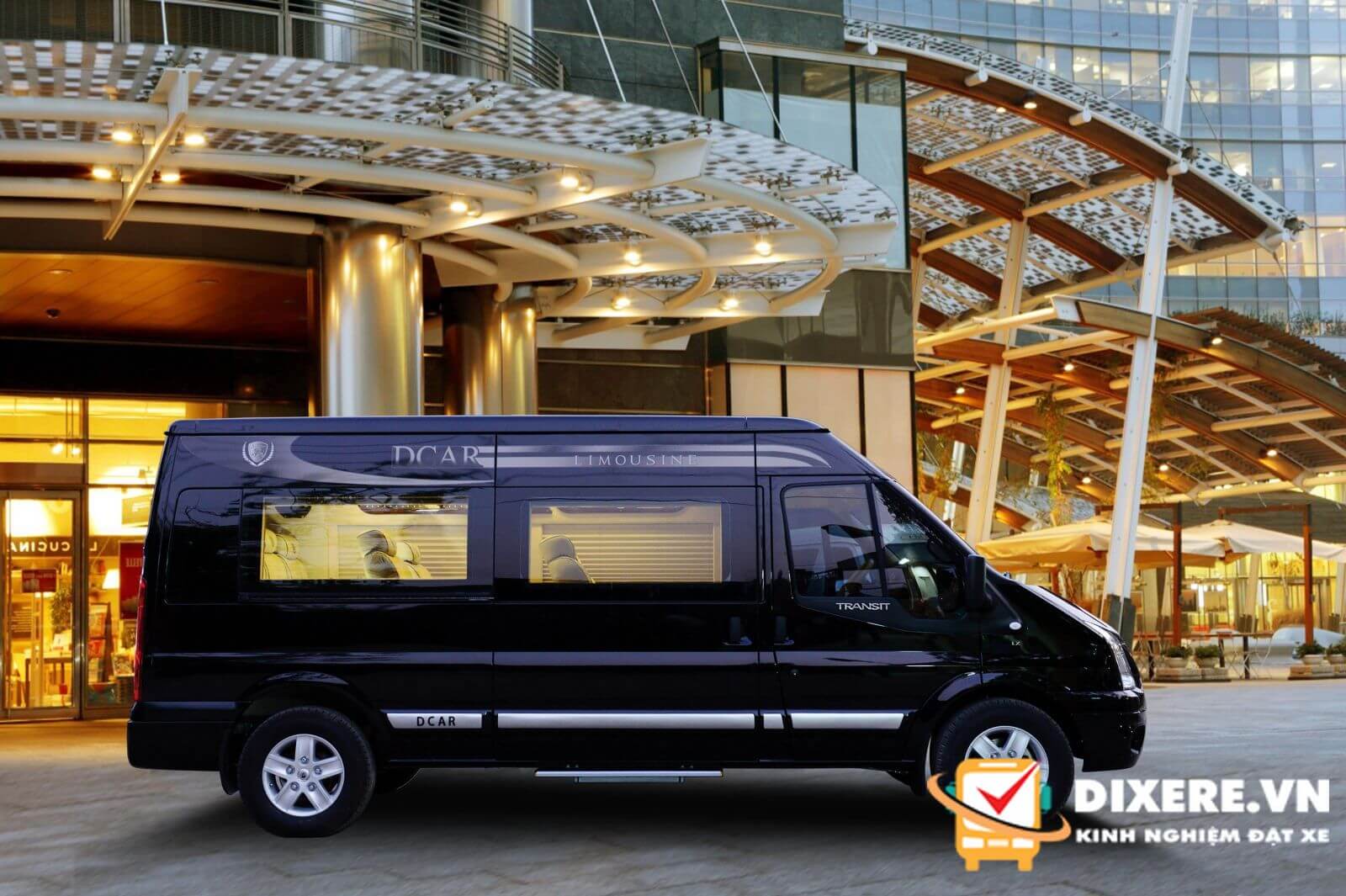 3. No increase in ticket prices on holidays and Tet
On the occasion of Tet, the demand for passenger travel skyrockets. Taking advantage of this situation, many transportation service companies often take advantage of "tight guillotine" customers. They doubled or even tripled their fare, making customers extremely frustrated. Adam Viet commits not to increase ticket prices on holidays and Tet not only for tickets of cas from Hanoi to Mai Chau, but also other tickets.
4. Full range of amenities
* 19-inch LED TV.
* High-end Sony sound system, extremely good music.
* High-end LED lighting system, high-speed free wifi, USB port to charge mobile devices …
* Free drinking water and cold towels.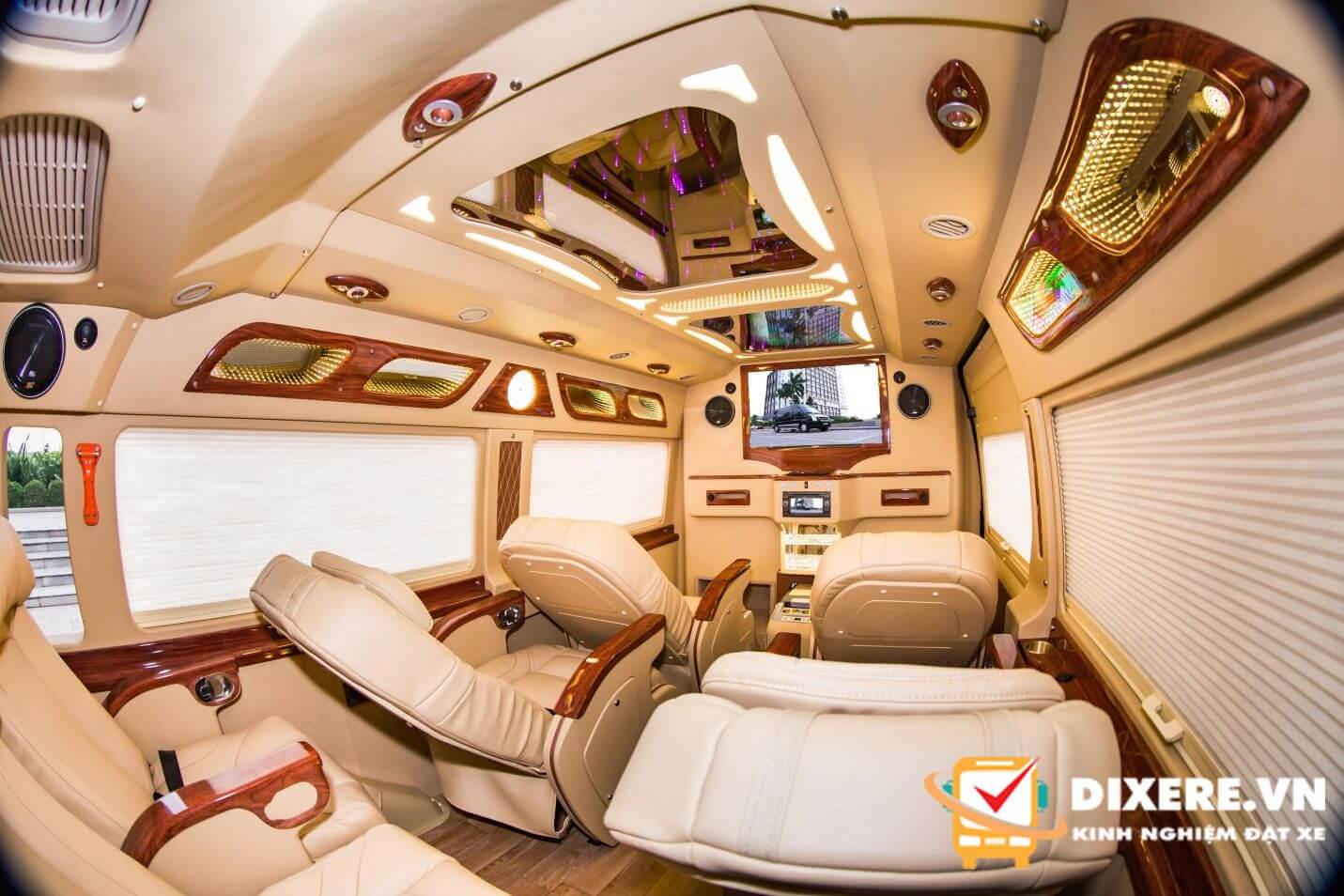 SOME NOTABLE INFORMATION OF LIMOUSINE CARS SERVICE HANOI TO MAI CHAU
1. Schedule
Hanoi to Mai Chau: 08:00 | 16:30

Mai Chau to Hanoi: 05:00 | 12:30 
2. Pick up and drop off points
– Hanoi: Gate of Royal City Urban Area/ Big C Thang Long Hypermarket main gate
– Mai Chau: Every point in Mai Chau Town or passengers can ask to drop at Mai Chau Lodge
HOW TO BOOK TICKETS ON TRIP HANOI TO MAI CHAU
There are many choices for passengers to move to Mai Chau. However, each form is suitable for different situations. For a quality trip, passengers should consider choosing and booking a travel ticket that is appropriate for their own itinerary and circumstances.
Therefore, to be guaranteed the best interests, you should book Hanoi – Mai Chau tickets through a reputable agent like Dixere.vn on 24/7 hotline 1900575725 /  +84989854199. If you have not known the appropriate transportation means from Hanoi to Mai Chau, our operators will assist and advise you for a better experience. 
In addition to always enjoying a more preferential price than the genuine price and guaranteed 100% reservation, at Dixere.vn, customers are also provided with full information and images of each option to Mai Chau.